About Engelmeyer Realty, LLC
OUR APPROACH
At Engelmeyer Realty, LLC we strive to provide you the best service possible by ensuring an efficient and seamless real estate transaction. Whether buying or selling property, our agents will provide the knowledge and skills needed to give you peace of mind throughout the entire process.
OUR STORY
Engelmeyer Realty, LLC is family owned and operated by Mike & Rachel Engelmeyer. Mike began his work career at a young age assisting local farmers with their livestock and crops and gained extensive knowledge in the field. Upon graduation, Mike took an interest in carpentry and has been building and remodeling ever since. His interest in real estate began in 2011 and he ultimately began studying to obtain his real estate license. He began his real estate career at a locally owned real estate brokerage where the support and guidance allowed him to grow as a real estate agent and he decided to establish his own brokerage in January of 2017. In addition to assisting clients in buying and selling property, Mike and Rachel are active rehabbers and rental property owners. It was this coupled with the establishment of Engelmeyer Realty, LLC that eventually led Rachel to obtain her real estate license in June of 2017. Being parents to 3 children, Mike and Rachel strive to instill the core values of faith, honesty, trust, respect, and self discipline that run deep in the roots of Engelmeyer Realty, LLC.
Meet Our Team
Mike Engelmeyer, Owner / Real Estate Salesperson




Mike has been in real estate since 2011. He has extensive construction and farming knowledge. From owning his own construction company, rehabbing properties and putting in hours on a combine, he is armed with the knowledge to provide his clients with professional advice and direction. He is ready to assist with buying or selling homes, farms, recreational and hunting properties or businesses! He lives for his family; Rachel, Campbell, Taylor and Charlee. Besides spending time with his family, Mike's biggest hobby is hunting down the big buck! Mike is also a Knight for the Millwood Knights of Columbus. If you are ready to buy or sell give him a call!
Rachel Engelmeyer, Owner/Real Estate Salesperson




Rachel has been a lifelong resident of Lincoln County. She is the wife of Mike Engelmeyer and the mother to three awesome children; Campbell, Taylor and Charlee. As a 2003 graduate of University of Missouri-Columbia's Sinclair School of Nursing and a recent graduate of Aspen University's Masters in Science in Nursing Leadership and Administration program, Rachel has gained a unique and diverse set of skills to excel within the real estate profession by understanding the importance of effective communication and relating to her clients. Rachel has spent years providing personal care, support and being an advocate for her patients and is ready to apply these skills to potential real estate clients in order to facilitate a smooth transaction. Her interest and knowledge towards real estate has grown tremendously as Mike and Rachel have engaged in several major property rehabilitation projects.
Tara Massman, Broker Associate




Tara was raised in Wentzville, Missouri, where her family owned Sellers Jewelry for over 50 years and where she met her husband, Ron Massman. She did leave and spend a few years in Dodge City, Kansas where she received her degree in Equine Sciences, but became eager to return to a rural, farm based community. Bowling Green, MO was just the fit, with its friendly sense of community and strong Midwestern values. Tara, a self-described "country girl" has a little different outlook on real estate. She not only gets results for her clients, she works hard to turn buying or selling a house into a positive process, as she understands the stress that can come from buying or selling. She works tirelessly to get her clients the most money & best terms in the shortest period of time. Thus, Tara relieves possible client anxieties by listening well, paying attention to the details, and using clear and timely communication to prevent problems. Tara has worked in many different areas of the industry, from secretary to owner. Being an owner and broker allowed her to hone her skillsets in customer service, marketing, time management, dispute resolution, and problem solving. The confines and restrictions of an owner/broker didn't fit with her busy lifestyle of being a wife and mother of 2 very active children so Engelmeyer Realty, LLC is completely blessed and excited Tara is a part of the team serving as Broker.
Donna Norton Vickrey, Real Estate Broker/Salesperson




Donna has been in Lincoln County for most of her life. She is a 2001 graduate of UMSL with a degree in marketing and management of organizational behavior with a minor in psychology. In addition, Donna has a wealth of knowledge including 14 years of banking experience and new home building experience which assists her in real estate transactions. In 2004, Donna obtained her real estate license and has been involved in the real estate industry ever since. It is this role that she thrives in! Donna enjoys helping clients turn their dream of home ownership into reality and ensuring a smooth process for all by providing constant communication and placing the client as her highest priority. Growing up in a small town has helped Donna to make our community grow, but still keep that close knit feel that is valued. She understands the importance of family and the community. She is the mother to three amazing daughters, Alexis, Brianna and Cailyn. Donna is actively involved in the community by being the President of the Troy Soccer Club, a member of the Troy Chamber of Commerce, a member of the CVB Board as well as being involved in the National Association of Realtors, East Central Board of Realtors and the Missouri Association of Realtors.
Justin Orf, Real Estate Salesperson




Justin moved to the Lincoln County area a few years ago after living in Pike County most of his life. He is a veteran of the United States Army with a tour of duty overseas. He is always looking for the next challenge and in 2014 he obtained his real estate license. He is looking forward to helping you find your starter house, that perfect forever home or that property you have always wanted. Justin is an avid outdoorsman where he would spend all of his time, if he could. Justin is married to his wife, Callie, and has 4 children: Kaleb, Roland, Mila and Maddyn.




"From serving our country to serving you, let me find the property that is right for you!"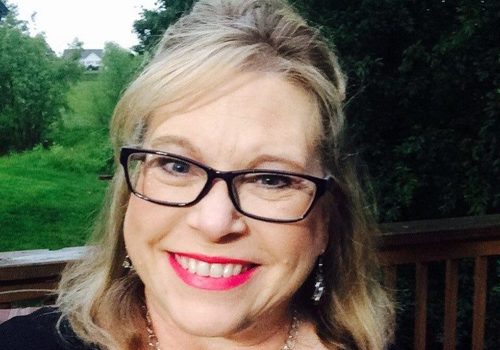 Karen Winter, Real Estate Salesperson




Karen was born and raised in Iowa where she started her real estate career in 1981. She moved to Arizona in 2001 where she obtained her Arizona real estate license and continued her real estate career. Being a small town girl at heart and missing the changing seasons of the Midwest, she returned there and settled into the Troy area where she continues her passion in real estate. Because of her passion, she finds great satisfaction and joy in discovering that property that makes you say, "I'm home." In her spare time Karen loves crafting and spending time with her parents, fiance, daughter and grandson taking in the outdoors, sports and other family activities.




"I absolutely love this area where great people, great community and great friends come together in this beautiful backdrop we call home."