ENGELMEYER REALTY, LLC
CALL: 636-775-2025
A Real Estate Company You Can TRUST!
About Engelmeyer Realty, LLC
OUR APPROACH
At Engelmeyer Realty, LLC we strive to provide you the best service possible by ensuring an efficient and seamless real estate transaction. Whether buying or selling property, our agents will provide the knowledge and skills needed to give you peace of mind throughout the entire process.
OUR STORY
Engelmeyer Realty, LLC is family owned and operated by Mike & Rachel Engelmeyer. Mike began his work career at a young age assisting local farmers with their livestock and crops and gained extensive knowledge in the field. Upon graduation, Mike took an interest in carpentry and has been building and remodeling ever since. His interest in real estate began in 2011 and he ultimately began studying to obtain his real estate license. He began his real estate career at a locally owned real estate brokerage where the support and guidance allowed him to grow as a real estate agent and he decided to establish his own brokerage in January of 2017. In addition to assisting clients in buying and selling property, Mike and Rachel are active rehabbers and rental property owners. It was this coupled with the establishment of Engelmeyer Realty, LLC that eventually led Rachel to obtain her real estate license in June of 2017. Being parents to 3 children, Mike and Rachel strive to instill the core values of faith, honesty, trust, respect, and self discipline that run deep in the roots of Engelmeyer Realty, LLC.
Meet Our Team
Dona has been a Lincoln County resident for nearly 30 years and loves it. She earned her Bachelor's Degrees in Business Administration, Secondary Business Education and also holds a Master's Degree in Education. Dona has spent the last 25 years teaching in the Lincoln County R-3 School District. Her training and experience in the classroom will go a long way in dealing with real estate transactions. She possesses great communications skills and knows what it takes to build relationships and trust. She has been an active member in the community and is now excited to be turning that community focus toward real estate. With a passion for service in the community, Dona is ready to help with your home buying and selling needs. As a proud member of the Engelmeyer Realty family, Dona carries the values of hard work, integrity, and outstanding client service into everything she does including making your home ownership dreams come true. Why choose Dona as your real estate agent? For one thing, she really listens to you and will work tirelessly on your behalf. So give Dona a call today!
Mike has been in real estate since 2011. He has extensive construction and farming knowledge. From owning his own construction company, rehabbing properties and putting in hours on a combine, he is armed with the knowledge to provide his clients with professional advice and direction. He is ready to assist with buying or selling homes, farms, recreational and hunting properties or businesses! He lives for his family; Rachel, Campbell, Taylor and Charlee. Besides spending time with his family, Mike's biggest hobby is hunting down the big buck! Mike is also a Knight for the Millwood Knights of Columbus. If you are ready to buy or sell give him a call!
Rachel has been a lifelong resident of Lincoln County. She is the wife of Mike Engelmeyer and the mother to three awesome children; Campbell, Taylor and Charlee. As a 2003 graduate of University of Missouri-Columbia's Sinclair School of Nursing and a recent graduate of Aspen University's Masters in Science in Nursing Leadership and Administration program, Rachel has gained a unique and diverse set of skills to excel within the real estate profession by understanding the importance of effective communication and relating to her clients. Rachel has spent years providing personal care, support and being an advocate for her patients and is ready to apply these skills to potential real estate clients in order to facilitate a smooth transaction. Her interest and knowledge towards real estate has grown tremendously as Mike and Rachel have engaged in several major property rehabilitation projects.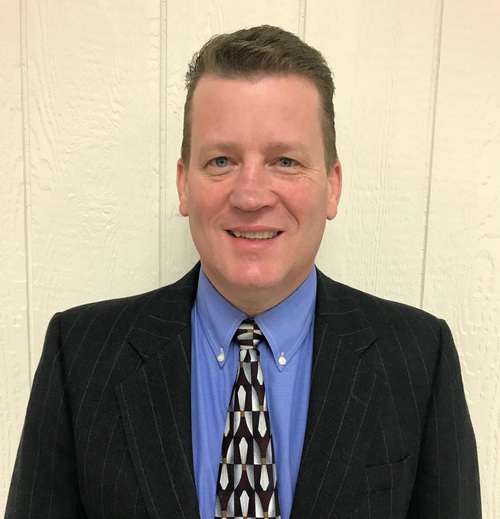 Scott is a lifelong resident of Lincoln County with a passion for hunting and a family farming background. He is married to his beautiful wife, Jennifer, and they have 3 wonderful daughters: Rachel, Sydney and Brooke. He is a member of St. Alphonsus Catholic Church and the Milllwood Knights of Columbus. Scott is a 1991 graduate of Southeast Missouri State University with a degree in Finance. In 1997, he obtained his Masters of Business Administration from Saint Louis University. Scott spent the last 28 years working in the corporate world leading operations, supply chain, accounting and finance. This enables him to have an extensive business background and leadership experience. Scott has also general contracted several homes and buildings which enhanced his understanding of property construction. Scott has decided to step away from the corporate life and focus on real estate where his outdoor and farming experience can help to meet the needs of his clients. If you are wanting to sell a property or simply find that ideal investment piece, give Scott a call. If you are looking to buy that perfect hunting tract, a farm to grow your operation or the forever home for your family he has the background to support your needs!
Lisa moved to Lincoln County from St. Charles County and has been a local resident for 3 years. She is a mother to three children and a grandmother to one! Lisa has spent the last 10 years establishing and maintaining several successful businesses within the concrete and facility maintenance areas. With running her own businesses and rehabbing commercial properties, she is armed with the knowledge and guidance to provide to her clients when they need it. When Lisa isn't working, she enjoys spending time with her family down at the creek, riding side by sides and enjoying the outdoors! If you are looking to start your own business and need an agent with commercial background, Lisa is the way to go!
Nathan grew up in Flint Hill where he spent many summers working on the family farm with his Grandpa. After graduating high school, he went straight to work in the construction field. Having knowledge in both construction and the agricultural side, he has the ability to guide his clients with important details and information when it comes to buying or selling. In his spare time, he enjoys spending time on his family farm whether it be hunting, fishing, or planting food plots. His great work ethic and friendliness make him an excellent fit for real estate. Nathan is willing to do what it takes to help his clients find their dream home, farm or property. Nathan is very excited to start his real estate career with Engelmeyer Realty. He can assist you with buying or selling homes, farms, investment or recreational properties. Give Nathan a call today!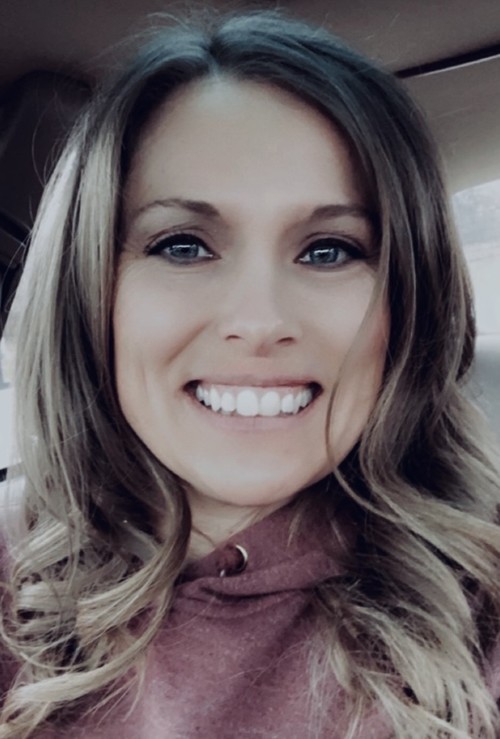 Kayla grew up in Shelby County, Missouri (where a good portion of her family still resides) traipsing around her grandparents' farm. She moved to Pike County in 2005, and has lived there since. She is the proud mother of five boys; four of them here on earth with us, and one watching over us in heaven. Like a lot of small-town girls, she grew up a bit of tomboy and is never afraid to get out from behind her desk and get her hands dirty. She has been told that her most endearing qualities are her honesty, her lack of quit, her quick wit, her charm, and her sense of awareness. She enjoys many outdoor activities such as horse events, rodeos, fishing and is an avid hunter. She managed to bag her biggest buck in 2001, scoring just shy of Boone and Crockett at 169 5/8 and he proudly hangs on her wall. She has a keen eye for seeing potential in properties and loves to implement her touches with rustic designs. She has always had a passion for real estate and recently got the nudge she needed to chase her dreams, so she threw caution to the wind and is so happy that she did. Engelmeyer Realty felt like the perfect fit and she is very excited to be part of the team. So, whether you are looking to purchase a home, buy an investment property, find the perfect recreational getaway, or a profitable piece of farm ground, Kayla can assist you in finding what you are looking for!! She looks forward to hearing from you!!